Until now, I have had only patterns available on my GameCrafts store. I have decided to stitch some pieces to sell as well, with any free time I have to make them in. For my first one, I've designed a custom pattern to fit a frame I purchased with the standard "Live, Laugh, Love" saying beneath three windows. I have been nostalgic for Donkey Kong Country recently, so I've planned to have an extra life balloon on the "Live" frame, a goofy Rambi (Rhino) for "Laugh," and the pair of DK and Diddy for "Love." The biggest challenge for this one isn't the pattern, it's the size! To make it fit the frame with the level of detail I wanted, I am stitching single squares on 28 count evenweave. This will make your head hurt! See my starting stitches, with my thumb for scale: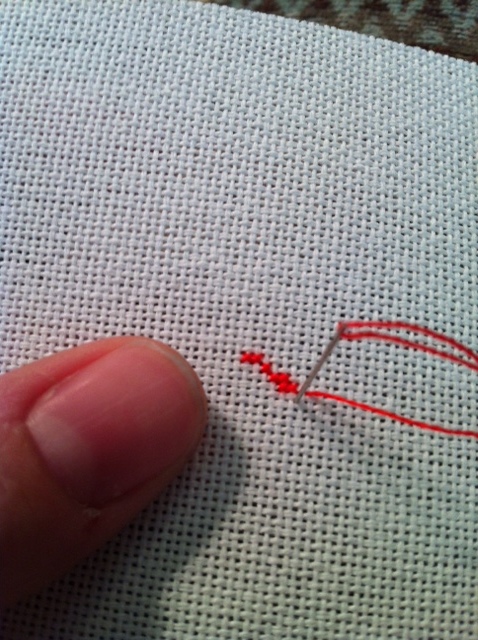 And the finished balloon: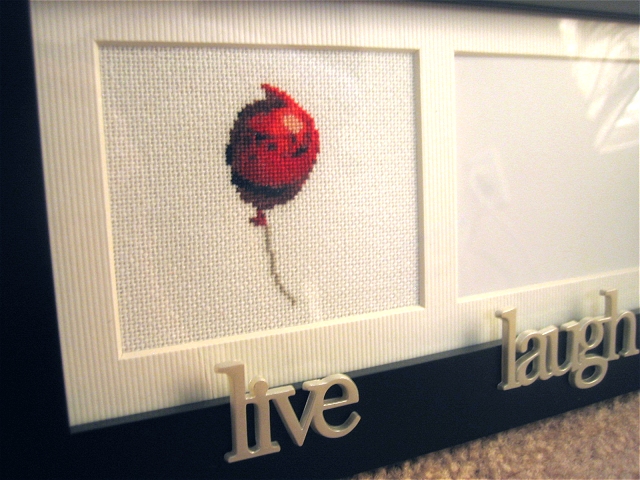 Update 8/17/12: Finished!!